2-5 Temmuz 2013 Royal College of Psychiatrists (RCPsych) Uluslararası kongresinde,  Paliperidon Palmitat' ın depo formunun  daha önce oral antipsikotikler ile tedavi edilemeyen şizofreni hastalarında güvenli ve klinik olarak etkili olduğu bildirildi. Haberi ilginize sunuyoruz – TürkPsikiyatri |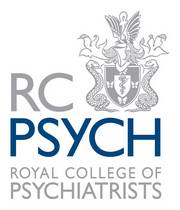 Flexible-Dose Injectable Effective for Acute Schizophrenia
Jul 11, 2013
EDINBURGH, Scotland — Flexible-dose, intramuscular (IM) paliperidone palmitate (Invega Sustenna, Janssen) is safe and clinically effective for adults with acute schizophrenia who have previously been unsuccessfully treated with oral antipsychotics, new research suggests.
An international, open-label study of 212 patients with acute schizophrenia showed that after receiving once-monthly IM injections of paliperidone palmitate, the participants had a significant treatment response and significant improvement over baseline in scores on both the Positive and Negative Syndrome Scale (PANSS) and the Clinical Global Impression–Severity (CGI-S) scale.
Plus, more than half of the formerly acute participants were rated as "normal to mildly ill" at the end of the study.
"This patient population responded quite well on flexible-dose paliperidone palmitate," coinvestigator Ludger Hargarter, European Medical Affairs Director for Psychiatry at Janssen Cilag in Neuss, Germany, told delegates attending the International Congress of the Royal College of Psychiatrists (RCPsych) 2013 here.
"Pivotal trials usually rely on very select patient populations, but we felt it was critical for us to see how the drug behaves and performs in a more realistic setting. And this is really one of the first big interventional studies to look at these acute patients in a naturalistic setting," said Hargarter.
He added that the treatment was also "well tolerated and not associated with any new safety signals."
Relapse Common
According to the researchers, relapses in this patient population are common. In fact, a recent meta-analysis showed a relapse rate of 27% during a period of 7 to 12 months in patients who continued taking antipsychotic medications after initial stabilization.
"Recurrent relapse is associated with poorer prognosis, cognitive deterioration, impaired functioning, reduced quality of life, and structural brain changes," write the investigators.
On the other hand, "long-acting antipsychotic therapy significantly reduces relapse rates and may enhance adherence to treatment."
In 2012, Medscape Medical News reported results from a study presented at that year's American Psychiatric Association Annual Meeting showing that patients with schizophrenia who received once-monthly IM injections of aripiprazole for maintenance treatment had a significantly greater delay in time to relapse and a lower rate of relapse compared with those who received placebo.
However, those patients had been stabilized on oral antipsychotic treatment.
The atypical long-acting antipsychotic paliperidone palmitate has been approved for both acute and maintenance treatment of schizophrenia in the United States and Australia — but it has not yet been approved for acute treatment in Europe, reported Hargarter.
Fixed vs Flexible Doses
Past "pivotal studies" of this medication in acute schizophrenia have used "fixed doses and were conducted in selected, relatively homogeneous groups of patients."
So the current investigators sought to assess a more diverse population, as seen in daily clinical practice, in "a more pragmatic study…to explore how treatment outcomes may guide recommendations for use of, and transition to, paliperidone palmitate."
They enrolled 212 adult patients (mean age, 36.4 years; 59% men) with acute schizophrenia (85.4% with paranoid schizophrenia) who were switching from unsuccessful use of oral antipsychotics.
Of these participants, 65.6% had more than 1 comorbid psychiatric disorder, 45.8% had 1 to 3 previous hospitalizations, and 37.3% had 4 or more hospitalizations.
All received 150 mg of paliperidone palmitate in the deltoid muscle on day 1, 100 mg on day 8, and then flexible maintenance doses of 50 mg to 150 mg on days 38, 68, 98, 128, and 158.
The primary endpoint was percentage of participants who reached treatment response, defined as ≥30% improvement from baseline on the PANSS. "Acute exacerbation of schizophrenia" was defined as a PANSS total score of 80 or more. The mean baseline PANSS score for all participants was 98.5.
Secondary endpoints included safety and tolerability, as well as improvements on the CGI-S scale. The mean baseline score on the CGI-S was 5.0.
Significant Treatment Response
Results showed that 66.7% of the participants reached study-defined treatment response; and there was a highly significant mean improvement from baseline to the 6-month endpoint on the PANSS (mean score reduction, -31; P < .0001).
Interestingly, a significant reduction in mean PANSS total score was seen as early as day 8 (mean score reduction, -9.4; P < .0001).
"This suggests that there might be a real benefit if this drug is used early in the hospital stay," said Hargarter.
There were also significant improvements from baseline to the final endpoint on mean CGI-S score (mean score reduction, -1.5; P < .0001).
In addition, 50.7% of the participants were rated as normal to mildly ill at the 6-month endpoint, or "borderline mentally ill," said Hargarter.
At least 1 treatment-emergent adverse event (TEAE) was reported by 63.7% of the participants. But of these, 89.1% were rated as mild or moderate.
The most cited TEAE was injection site pain (13.7%), followed by insomnia (10.8%), psychotic disorder (10.4%), headache (6.1%), and anxiety (6.1%).
There was also a 2.6 kg (5.73 lb) mean weight gain between baseline and endpoint.
"The patient population and flexible-dose design of this study more closely resemble the situation in clinical practice than seen in randomized clinical trials based on fixed dose regimens," write the investigators.
"This drug has a recommended dose of 75 mg. And that might be good for real stable patients, but not for all patients. The more acute the patient, with a high tendency for relapse, the higher the maintenance dose might need to be," added Hargarter.
"Important Drug"
"It's an important new drug, clearly effective, and seems to be well tolerated," session moderator Peter W. Woodruff, PhD, FRCPsych, professor of academic clinical psychiatry at the University of Sheffield and chair of the academic faculty at the Royal College of Psychiatrists, told Medscape Medical News after the presentation.
"It also has the advantage of being administered into the arm rather than the buttocks with long-acting injections. So it's better tolerated and associated with better treatment compliance."
Dr. Woodruff, who was not involved with this research, noted that the more treatment options available to clinicians, the better — especially when it comes to offering choices to patients.
"Tolerance is a big issue. Efficacy is a necessity, but tolerance is also important because patients often relapse if they stop taking their medications; and duration of untreated psychoses leads to a worse lifetime outcome," he explained.
"So we don't want gaps in treatment and want to minimize that as much as possible."
International Congress of the Royal College of Psychiatrists (RCPsych) 2013. Poster 22, presented July 3, 2013; oral presentation S44, presented July 5, 2013.