International Society of Endocrinology and the Endocrine Society: ICE/ENDO 2014 toplantısında sunulan çalışmada fluoxetine verilen sıçanların yavrularında metabolik bozukluğun işareti olan yağlı karaciğer ve hepatik inflammasyon tespit edildi. İnsanlarda  da benzer mekanizma olduğu için gebelikte SSRI kullanımının metabolik sendroma yatkınlık yapabileceği bildirildi– TürkPsikiyatri |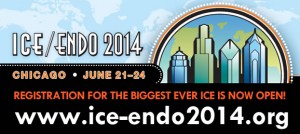 In Utero Exposure to SSRI May Up Obesity, Diabetes Risk
July 02, 2014
In utero exposure to antidepressants may raise risks for metabolic disorders, such as obesity and type 2 diabetes, new animal research suggests.
The study showed that rats given the serotonin reuptake inhibitor (SSRI) fluoxetine (Prozac, Eli Lilly and Company) produced offspring with evidence of a fatty liver and hepatic inflammation, which could signal metabolic disorders.
The study results raise potential concerns about the use of SSRIs in pregnancy, because the mechanisms may be the same in humans.
"The dose of fluoxetine that we used in the animal study gives serum levels in rats that are very similar to the serum levels of fluoxetine seen in pregnant women," study investigator Alison C. Holloway, PhD, Department of Obstetrics and Gynecology, McMaster University in Hamilton, Canada, toldMedscape Medical News.
From 10% to 15% of American woman take an antidepressant during pregnancy. At the same time, obesity and diabetes are on the rise among children.
"There's the argument that this is related to lifestyle and availability of high-calorie foods and reduced physical activity, but our study has shown that maternal antidepressant use may also be a contributing factor," said Dr. Holloway.
The study was presented at ICE/ENDO 2014.
Fatty Liver
Researchers fed plain gelatin to 15 female rats and the same gelatin mixture but with the SSRI added to 15 other rats, starting 2 weeks before mating. The drug dose was 10 mg/kg/day. The mother rats continued to get the daily mixture until their offspring were weaned.
When the baby rats were 25 weeks old, the researchers assessed their liver histology, hepatic lipid levels, and markers of inflammation.
They found significantly more mild to moderate nonalcoholic steatohepatitis (NASH) in SSRI-exposed offspring relative to control subjects (P = .04). "In its simplest terms, NASH is a fatty liver," explained Dr. Holloway.
"A fatty liver is associated with insulin resistance, and insulin resistance is associated with an increased risk of type 2 diabetes," she said. "A fatty liver often occurs in obesity, so it may not increase the risk per se but is a comorbidity of obesity."
The results were comparable in both male and female offspring exposed to the SSRI. The female rats had significantly higher levels of hepatic triglycerides and cholesterol (P ˂ .01), and the male rats had similar high levels, although their cholesterol levels did not reach statistical significance.
In addition, there was evidence of increased inflammation of the liver in treated offspring. Male rats had significant elevations in genetic expression of tumor necrosis factor–alpha (mRNA expression of TNF-alpha) (P = .02), interleukin-6 (P = .003), and monocyte chemoattractant protein–1 (MCP-1) (P = .008). Female offspring had higher expressions of TNF-alpha (P = .045) and increased macrophage infiltration (P = .01).
Hepatic inflammation, as well as a fatty liver, are commonly seen in animals and humans who are obese and/or have diabetes or prediabetes, said Dr. Holloway.
Researchers do not know whether the results would be the same with similar drugs. "All SSRIs are the same class of drug, but they do have differences in their actions," said Dr. Holloway. "So it's possible that some SSRIs are better than others, but we can't conclude that based on our study."
But the connection between antidepressants and metabolic risks in offspring may be limited to this particular class. In another study by Dr. Holloway and her colleagues (De Long et al. Reproductive Sciences; published online Feb. 25, 2013), researchers gave bupropion to pregnant rats.
"We did not see the same adverse metabolic effects," she said.
Joint Meeting of the International Society of Endocrinology and the Endocrine Society: ICE/ENDO 2014; June 22, 2014. Abstract SUN-0910.