Adli Psikolog Mark Demos'un pozitif psikoloji ile ilgili yazısını ilginize sunuyoruz  - TP Psikoloji |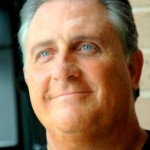 The DNA Code Model – The Analysis of Asset
To be what we are, and to become what we are capable of becoming, is the only end of Life.
—Baruch Spinoza
We all have stories of events that have deeply affected the way we think and understand life. Just like Martin Seligman has a profound Ah ha moment when engaging with his daughter Nikki and developed the Nikki Principle, I had a situation that changed the course of my life and formulated a way of thinking that has been with me for over 30 years. I want to share it with you as a foundation to understanding my approach to the discovery of Positive Emotion, Engagement, Meaning, Purpose and what I see as the pathway to Happiness.
I was drafted into the military of what was then Rhodesia immediately after high school in 1978. Every eighteen-year-old male was required to perform at least eighteen months of military service before he could go on into Life, college, whatever was next.
After basic training and a couple of brief assignments, I was posted to the Chaplain Corps, the division of the military that focused on the spiritual and religious needs of servicemen and their families. The chaplains performed weddings, funerals, and services; visited the wounded in hospital; and notified families when a soldier was wounded or killed.
Much of what I did in the Chaplain Corps was to ride with chaplains when they went to areas of the country where there was military conflict. The chaplains would drive, and I would ride shotgun.
One of the more frequent destinations I was required to accompany chaplains to was Tsanga Lodge. Tsanga was a rehabilitation center situated over seven thousand feet high in the Inyanga Mountains. The area looked and felt very much like the highlands of Scotland and had foliage, small dams, and rivers with names like Connemara, named after places in Ireland and Scotland.
Tsanga was run by Lt. Dick Paget, who owned the facility prior to the Rhodesian Bush War and ran an Outward Bound wilderness program. Dick had no psychological or psychiatric training but was able to inspire and find ways to motivate the toughest and most terribly wounded cases to seek a new and better Life.
Dick Paget and his wife, Anne, a nurse, had developed a great reputation for working miracles with some of the toughest and often most hopeless situations. He would take on severely wounded soldiers who essentially were dropouts from other rehabilitation facilities. These were soldiers who had for the most part healed physically but were severely depressed and had given up on Life.
On reporting for duty one morning I was advised I would be taking a chaplain to Tsanga Lodge to hold services and minister to the patients. I was told we would first be going to St. Giles, a rehabilitation facility in the capital city, where soldiers who had suffered serious injuries were sent to recover after being released from the hospital.
I went with the chaplain to St. Giles, and we picked up three young soldiers. One was a paraplegic, so we had to load his stretcher and wheelchair into the back of the Land Rover. He had been blown up when his vehicle went over a land mine, and he was paralyzed from the waist down. He lay propped up in the back. The next young soldier had a white phosphorus grenade explode in his hand. Most of one hand was blown off, but even worse, he was completely blind. The last soldier had both his legs blown off below the knee after standing on an anti-personnel mine.
After loading everyone into the Land Rover we began the trip up to the mountains. The trip was about three hours on paved roads and then the last two hours on dirt roads through some beautiful mountain scenery. All three soldiers were quiet and sullen for most of the trip. We passed Troutbeck Inn, a beautiful mountain lodge with a golf course and lakes with swans. Since the war had started, the hotel was virtually empty. It was not far up the road from there to Tsanga Lodge.
On arriving at Tsanga we were met by Lt. Paget. He asked us not to unload but said he wanted to spend some time with his new patients and asked if we would head on back with him to Troutbeck Inn, where we would have a drink and socialize.
We drove back down and spent some time in the pub, where Lt. Paget talked to the soldiers about what he expected and what they should expect at Tsanga. After about an hour we went out to the Land Rover, and I was about to help the paraplegic soldier into the back, but Lt. Paget told me to close the door and wait. He then advised the three soldiers that they already knew their way to Tsanga Lodge and would need to make their way back by themselves. It wasn't far, but to make them walk back was just not fair.
The chaplain wasn't sure what to do and tried to complain. Lt. Paget was the commanding officer, so even though he was lower in rank than the chaplain, he had to be obeyed. There was a bit of a commotion but because I had no rank, I had no right to say anything and simply drove back with Lt. Paget and the chaplain.
It was hard to imagine these three soldiers—one blind, another in a wheelchair, and one with two prosthetics—walking up the rocky road during the late afternoon.
I heard from the chaplain the next morning, and he was still incensed and was talking about what he intended to do when he returned to our headquarters. I assisted the chaplain in gathering the patients for a service that day and also while he did rounds, talking with the various soldiers who were in the facility.
The following day I was having breakfast when I was asked to accompany the chaplain and Lt. Paget to look in on two of the soldiers we had brought to Tsanga. The soldier who had lost his legs was integrating well, but the other two had not been seen since going to their rooms after arriving the first evening. I wasn't sure what my role was, but I had to follow as I was told. I believed we would be looking in on the soldiers and offering some encouragement to get them participating in the Life of the facility.
I was wrong. The first room we went into was that of the paraplegic. Lt. Paget started civilly but soon began a verbal barrage that I found hard to comprehend. The soldier had soiled himself in his bed and was very sullen, lying there in his mess. Lt. Paget told him that he was stinking up the room and that it resulted in his roommate not wanting to sleep in the stench. He advised the young soldier to either clean his mess up, clean himself up, get out of his room, and start participating in the program or take the road he had walked on from Troutbeck Inn and lose himself in the wilderness. So much for words of consolation and solace.
The chaplain was dumbfounded and attempted to interject. He was asked by Lt. Paget to keep his words to himself and told if he wished to pray with the soldier he could do so at a later time. We had another patient to see.
We moved on to the next soldier's room. He was crouched in the corner of his room on the floor. He received the same treatment. He was told if he didn't stop crouching in the corner, he would be asked to join the paraplegic for a trip down the road. Either get up and get moving or get the hell out of Tsanga Lodge.
The chaplain made his objections and anger known. He told Lt. Paget that he would be reporting his abuse and treatment of the soldiers when we returned to army headquarters. The chaplain promised there would be changes and apologies from Lt. Paget. He also promised never to bring any other soldiers to Tsanga Lodge. We left within a day or so and returned to the chaplains' HQ.
I returned to Tsanga about six months later with another chaplain who was going to perform Christmas services. December is the middle of summer in the southern hemisphere, and so it was very warm.
The same day I arrived, I went down to the swimming pool to cool off after the long, dusty drive. As I arrived there I saw a number of soldiers in and around the pool. In the pool was the paraplegic soldier we had brought up on the previous trip. He had an inner tube around his waist, and he was splashing water in a playful fight with some other soldiers. I was amazed at the difference.
Later that day I saw the blind solder. He was seated on a horse being pulled in tow by another soldier. They had been out for a ride. He was laughing, talking away and having a great time.
I never saw the other soldier we transported up but understood he had returned to his military unit and was doing well.
One evening I was in the dinner area with the chaplain. He was sitting with Lt. Paget and talking about the dramatic changes that took place in the lives of the soldiers who came to Tsanga. He recounted to Lt. Paget how he had been told horror stories about the treatment of soldiers, by Lt. Paget in particular, and how he was asked to check up on the soldiers who had been brought up earlier in the year.
Lt. Paget began talking about his approach with these soldiers and rehab dropouts. He began by saying that when they arrived, he was open and honest with each one of them. He told them that reality was just that, reality. There was nothing he could change about what had happened to them. He would also no longer entertain any further talk of rehabilitation, nor would he commiserate about their losses and seek to understand their plights. Did he feel sorry for them? Without a doubt! What was, was. What they had lost, they had lost, and neither he nor the doctors nor God was going to give them new legs, arms, eyes, or anything else.
He then said that what he did was to focus on what they did possess. What they had, they had. It was his job to help them know what capacities they had and then to find ways for them to engage and live Life using what they had the capacity to do. His job was to analyze asset and not deficit. That concept stuck with me. The Analysis of Asset! What a concept.
With his simple philosophy, Lt. Paget had worked miracles, or what many doctors and mental health professionals called miracles. Each of these soldiers had his deficits (what he had lost, what he would never do again, and so on) that had been identified, analyzed, and confirmed with medical language: blind, paraplegic, amputee, deaf, emasculated, and so on.
Lt. Paget's miracle working is basically the same as what is taught and promoted by Marcus Buckingham and Donald Clifton in their groundbreaking book, Now Discover Your Strengths. Their mission is to change the way corporate America and the world of business do business. The philosophy practiced in the rural mountains of Africa to rebuild shattered lives is the same that is used to build greater productivity and strong, vibrant businesses in the concrete jungles of the world's cities.
There is a pervasive belief that the pathway to success is guided by determining what is wrong or weak and then fixing those weaknesses. "Mental health" begins with a diagnosis of "mental illness" and then "therapy" to treat people. Therapists say they want to know why people are depressed in order to help them become happy. The human resources departments in corporations are primarily focused on rehabilitation, or helping employees' deficiencies. The process has been inverted.
This focus on finding faults and fixing them as the pathway to success is misguided. The way to find success is to study success, health, optimal functioning, and what works. It is to ask why people excel. Happiness, health, and success have their own patterns, elements, and DNA. If we want to learn or discover why a corporation or system is performing, we don't do that by studying failing businesses. If we want to discover how to help students graduate, we need to study those students who are graduating and succeeding. We look for Evidence of Talent!
Life Scene Investigation is the Science of Human Talents. Positive Forensics is the scientific process we use to discover or diagnose those Talents. Talents are the foundation of personal meaning, purpose, engagement, success, positive emotion, high performance and all of what matters in our search for happiness. Talents are how we actualize, live strong and impact the world we live in.
Though this analogy has its limitations when applied to Life in general, the reality is that we all have deficits. When we compare ourselves with others, we can always find something they can do that we can't or are very limited in ability to perform at any acceptable level. That is the reality. The pathway to Purpose, Passion, and Performance is in discovering Evidence of your Talents. That is the greater reality.
You cannot build by knowing what to avoid. You gain no direction by doing a thorough inventory of what you lack, are not endowed with, are missing, don't possess when compared to others, and so on.
Educators Karen Reivich and Andrew Shatter, in their book, The Resiliance Factor, stress over and over that if we believe we can minimize issues such as depression and other negative factors and are constantly stuck doing damage control, we lose. The only way to achieve high Performance is to maximize our Talents as opposed to attempting to minimize our weaknesses.
The message of this book is right along the same lines of thinking. The focus is on discovering the Evidence that will make you flourish. That Evidence is what we call Talents, and those Talents make up your Individual Design.
Dr. Martin Seligman, past president of the American Psychological Association, has a similar philosophy to Dick Paget's, all the while sitting in the offices of the Ivy League University of Pennsylvania's School of Psychology. Dr. Seligman talks about avoidance and the Analysis of Deficit in his book Authentic Happiness and in other books and articles. His theme is consistent. You cannot build Life by avoiding! There is no Evidence, research, or support for the belief that we can grow or become happy or productive human beings by avoiding or following the pathway of "don't"!
It is important to know where you have been and where you don't want to go again. Failure needs to teach us. When we look at Evidence in context, we need to discuss failure and negative issues we need to avoid.
Let me restate what I said: You cannot live by avoiding. You cannot reach your destination by identifying what you are determined to avoid. You might reach it by chance and years of wasted searching, aimless attempts and elimination of wrong routes taken, wasted energy and regular disappointments. This is not a good plan.
The Purpose of each Life is to discover what you possess. We all have commonalities of Design, but for each of us, our Purpose in Life is to discover our uniqueness, our Talents. It is in discovering and applying those unique Talents that we engage and make our greatest contribution to Life.
The prime objective of The DNA Code model is the discovery of your unique Human Talents using the process of Positive Forensics.
Yazar hakkında : http://www.psychologyineverydaylife.net/contributing-author-bios/mark-demos/